Professional New Roofing Services in Basingstoke, Hampshire
Roof Installation Services in Basingstoke and Hampshire
Looking for a reliable and experienced company to install a new roof on your property in Basingstoke and Hampshire? Look no further than Basingstoke Roofers. Our team of experts has extensive experience in installing roofs of all types on both domestic and commercial properties, ensuring that your new roof is installed to your exact specifications and requirements.
Using the latest tools and techniques, we ensure that your new roof is installed with precision and care, giving you peace of mind that your property is protected from the elements. Whether you need a completely new roof installation or a roof replacement, we have the expertise to provide you with a high-quality service that meets your needs and budget.
No matter the size or type of property, we are equipped to install any type of roof, including tile, slate, flat, and more. Our team of roofing experts works closely with you throughout the process to ensure that your vision is brought to life and that you are satisfied with the end result.
We understand that a new roof installation can be a significant investment for our customers, which is why we strive to provide a cost-effective solution without compromising on quality. Our team is dedicated to delivering exceptional customer service and ensuring that the process runs as smoothly as possible from start to finish.
So, if you're in need of a new roof installation service in Basingstoke and Hampshire, give us a call or fill out our enquiry form. Our team is here to answer any questions you may have and provide you with a free quote for your roofing needs. Don't wait, protect your property with a new roof installation today.
We offer a range of roofing solutions to suit your needs. From traditional pitched roofs to conservatory roofs and commercial roofs, we have the expertise to provide you with high-quality, durable roofing solutions. Our team of professionals will guide you through each option, helping you to choose the perfect roof for your property. Take a look below for a detailed overview of the services we provide.
A pitched roof is a type of roof that slopes downwards from a peak, also known as the ridge, to the eaves. Pitched roofs are commonly used in the UK due to their ability to efficiently shed rainwater and snow, which is crucial in the country's rainy climate. Additionally, pitched roofs offer extra living space, as attics or lofts can be easily created in the space beneath the roof.
There are two main types of pitched roofs: hip and gable. Hip roofs slope down on all four sides, while gable roofs slope down on two sides and form a triangular shape. The choice of which type to use depends on factors such as the desired aesthetics, climate, and architectural style.
Pitched roofs can be constructed using a variety of materials, including tiles, slates, and shingles. The choice of material also depends on factors such as cost, durability, and maintenance requirements.
Our team specialise in the installation of new pitched roofs, and our team of experts is highly experienced in determining the best type and materials for each individual project. With our expertise, we ensure that our customers receive a high-quality and long-lasting pitched roof.
A conservatory roof is a structure that covers and encloses a conservatory or sunroom, providing protection from the elements while allowing natural light to enter. Conservatory roofs are popular in the UK due to the country's unpredictable weather, allowing homeowners to enjoy their outdoor space all year round.
There are numerous benefits of installing a conservatory roof, including increased energy efficiency and insulation, improved aesthetics and home value, and protection from rain, wind, and other harsh weather conditions. Different materials such as glass, polycarbonate, and tiles can be used on conservatory roofs, and the roofing can be installed as a flat roof or pitched roof.
Our services specialises in the installation of new conservatory roofs, with years of experience and expertise in this field. Our team of professionals can guide you through the process of selecting the best material and roofing type for your conservatory, ensuring that you get the most out of your investment.
Commercial roofs are a vital component of any business premises in the UK. These types of roofs are typically found on buildings that are used for commercial purposes, such as warehouses, factories, retail stores, office buildings, and more. Commercial roofs come in different types, shapes and sizes, depending on the needs of the building and the business owner's preference.
Different materials can be used to construct a commercial roof, including metal, asphalt, single-ply membranes, and more. These materials offer varying benefits, such as durability, energy efficiency, and cost-effectiveness, which can suit different commercial buildings' needs.
As experts in the installation of new commercial roofs, we can advise you on the best roofing material for your building, taking into account your specific requirements and budget. We can also provide maintenance and repair services to ensure that your commercial roof lasts for many years to come. Trust us to provide you with a reliable and high-quality commercial roofing solution that meets your needs.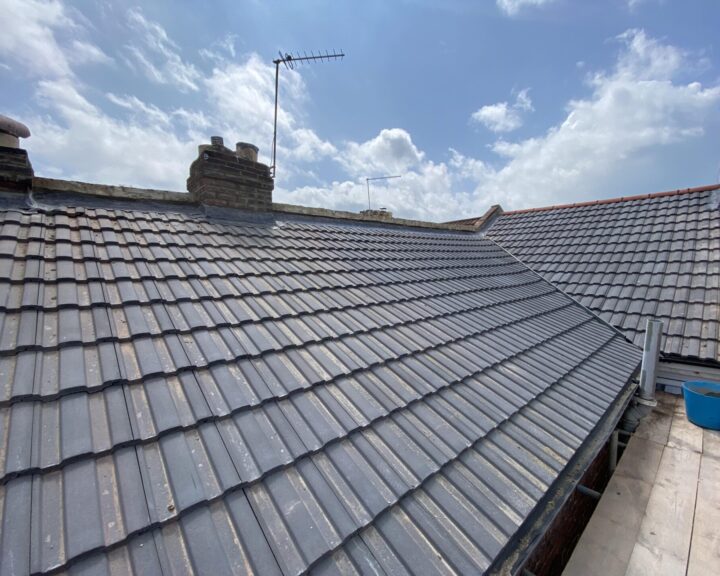 The Different Types of Roofing Materials
Roofing materials play a crucial role in protecting your home from the elements. Each material has its own benefits and drawbacks, and it's essential to choose the right one for your needs. Tiled roofs are popular due to their durability, while slate roofs offer an elegant look. Asphalt shingle roofs are cost-effective and easy to install, and metal roofs provide excellent longevity and energy efficiency. Read below to learn more about each type of roofing material in more detail.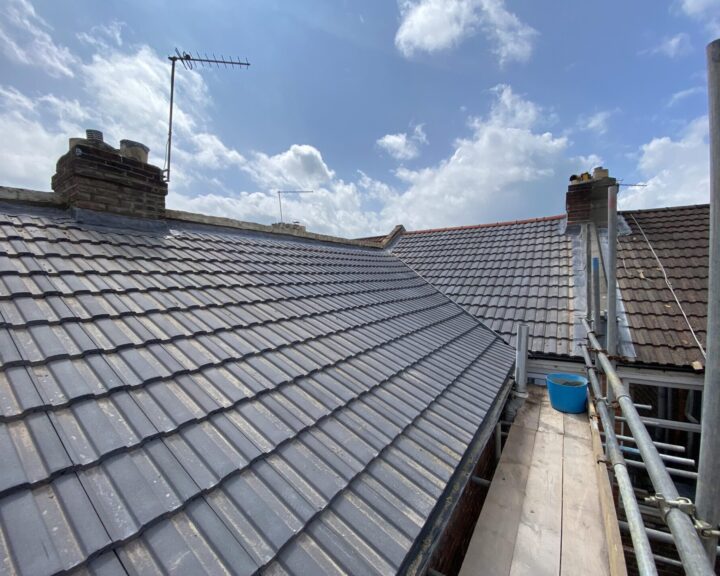 Frequently Asked Questions
Professional Roof Installation Services Near Me
Looking for reliable and professional roof installation services in Basingstoke and the surrounding areas? Look no further than Basingstoke Roofers. We provide high-quality new roof installation services using only the best materials and skilled tradespeople. Our team has years of experience in the roofing industry, and we pride ourselves on delivering top-notch results that will keep your property protected for years to come.
Our new roof installation services are available to residential and commercial customers in the following areas:
Aldershot

Andover

Bracknell

Crowthorne

Farnborough

Farnham

Fleet

Newbury

Reading

Thatcham

Winchester

Wokingham
At Basingstoke Roofers, we understand that every project is unique, which is why we offer bespoke solutions tailored to meet your specific needs and budget. So if you're looking for a reliable and trustworthy roofing company for your new roof installation needs, give us a call or fill out our enquiry form today. Our friendly team will be happy to answer any questions you may have and provide you with a free quote.