Roof Inspections Basingstoke
Professional Roof Inspection Services in Basingstoke, Hampshire
Roof Inspection Services in Basingstoke and Hampshire
Our roof inspection services in Basingstoke and Hampshire offer a comprehensive solution to help you ensure that your roof is in the best condition possible. We have a team of experienced professionals who have been providing expert roof inspections and surveys for many years. We use the latest tools and techniques to ensure that our inspections are as accurate and safe as possible.
Our services are available to both domestic and commercial customers, and we can inspect and survey roofs on all types of properties, regardless of their size or complexity. Whether you are a homeowner, a landlord, or a business owner, our team can provide you with the necessary expertise to help you maintain your roof.
Our roofing experts are trained to identify any potential issues that could cause problems down the line. We understand that your roof is one of the most important parts of your property, which is why we take great care to ensure that it is in the best condition possible.
We can inspect and survey your roof for a range of issues, including leaks, damage, and wear and tear. Our team will work closely with you to ensure that the inspection process runs as smoothly as possible, and we will keep you informed of our findings every step of the way.
If you are in need of a roof inspection in Basingstoke and Hampshire, then please do not hesitate to get in touch with us today. We offer a range of affordable services that can help you keep your roof in top condition. Call us or fill out our enquiry form, and we will get back to you as soon as possible.
What Are The Benefits of Roof Inspections?
Regular roof inspections provide a number of benefits for homeowners and business owners alike. One of the most important benefits is early detection of problems. By identifying potential issues early on, costly repairs can be avoided. Preventative maintenance is another advantage of roof inspections, which helps to extend the lifespan of the roof. Inspections also ensure safety by identifying potential hazards, such as loose or damaged shingles. Finally, peace of mind is another benefit of regular roof inspections, as they provide reassurance that the roof is in good condition and not at risk of unexpected failures. Read below for a detailed overview of the benefits of a roof inspection.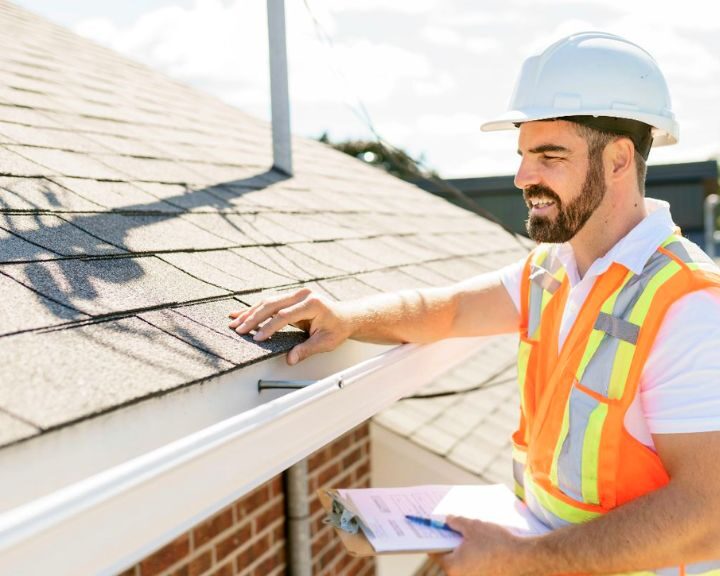 Our Roof Inspection Process
Our roof inspection process is designed to ensure that every aspect of your roof is thoroughly inspected and evaluated. We start with an initial inspection, where our team of experts assesses the overall condition of your roof. Next, we take precise measurements to determine the scope of work required. We then check for any structural or ventilation issues that could impact the integrity of your roof. Finally, we take photos and document everything for our records and for your peace of mind. Read below for a detailed roof inspection process.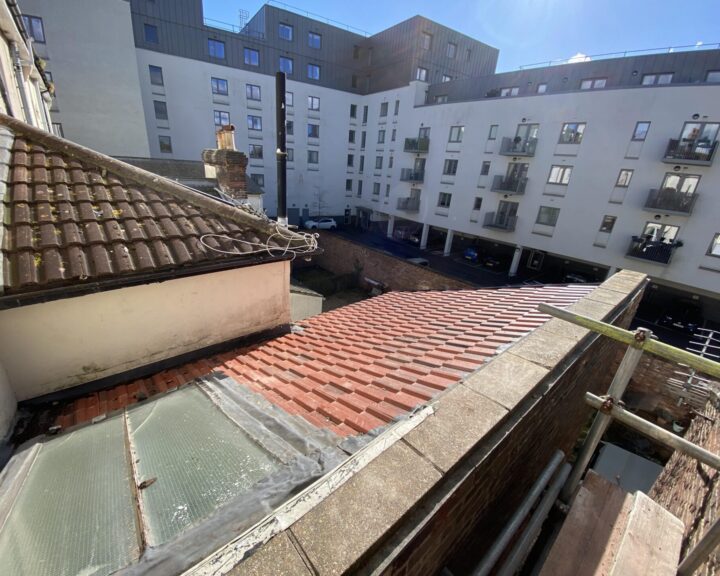 Frequently Asked Questions
Professional Roof Inspection Services Near Me
At Basingstoke Roofers, we provide professional roof inspection services to ensure that your roof is in excellent condition and will protect your home or business for years to come. Our team of experienced professionals uses the latest technology to inspect your roof thoroughly and identify any potential issues. We then provide you with a comprehensive report and offer solutions to fix any problems that we find.
Our roof inspection services cover a wide range of areas:
Aldershot

Andover

Bracknell

Crowthorne

Farnborough

Farnham

Fleet

Newbury

Reading

Thatcham

Winchester

Wokingham
No matter where you are located in these areas, we can provide you with the reliable and professional roof inspection services you need.
Don't let a damaged or poorly maintained roof put your property at risk. Contact us today to schedule your roof inspection and ensure that your roof is in top condition. Give us a call or fill out our enquiry form to learn more about our services and how we can help you keep your roof in excellent shape.