Lead Flashing Basingstoke
Professional Lead Flashing Services in Basingstoke, Hampshire
Lead Flashing Services in Basingstoke and Hampshire
Lead flashing is an essential part of any building's structure, providing a durable and weather-resistant seal between the roof and other parts of the building. When it comes to installing or repairing lead flashing, you need a professional service that you can trust. That's where our services come in.
Our lead flashing installation and repair service in Basingstoke and Hampshire is designed to meet the needs of both domestic and commercial customers. With many years of experience in the industry, we have the skills and expertise to handle all types of lead flashing projects, no matter the size or complexity.
Our team of experts use the latest tools and techniques to ensure that every installation or repair is carried out to the highest standards. We understand the importance of getting the job done right the first time, which is why we take a meticulous approach to every project we undertake.
Whether you need to install new lead flashing or replace old and damaged flashing, we can help. We work with properties of all sizes, from small homes to large commercial buildings. We understand that each project is unique, and we will work closely with you to ensure that the installation or repair is tailored to your specific needs and specifications.
At Basingstoke Roofers, we take pride in offering a professional and reliable service to our customers. We know that having work carried out on your property can be a stressful time, which is why we aim to make the process as smooth and hassle-free as possible. Our team will keep you informed at every stage of the project and will work around your schedule to minimize any disruption to your daily routine.
So, if you're in need of lead flashing installation or repair services in Basingstoke and Hampshire, get in touch with us today. Call us or fill out the enquiry form on our website, and we'll be happy to provide you with a quote or answer any questions you may have.
Why Choose Us for Lead Flashing?
We pride ourselves on being the experts for lead flashing. Our skilled and experienced team of professionals are dedicated to providing the best quality materials and competitive pricing for all of your lead flashing needs. Plus, we are fully insured and guarantee all of our work, giving you peace of mind that you've made the right choice. Read below and take a look at each of the benefits for choosing us in more detail.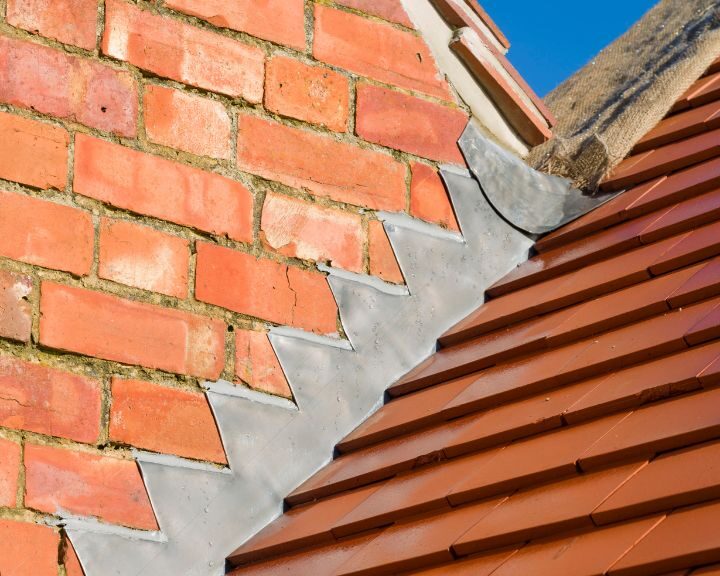 What is Lead Flashing and Why is it Important?
Lead flashing is an essential component of a roof and has been used for centuries to protect buildings from water damage. It is a thin layer of lead that is installed in areas where the roof meets a vertical surface such as a chimney, dormer window or wall. The main function of lead flashing is to prevent water from entering the building by creating a barrier between the roof and the vertical surface.
Lead flashing is important for several reasons. Firstly, it helps to protect the structural integrity of a building by preventing water from penetrating the roof and causing damage to the underlying structure. This can be particularly important in areas with heavy rainfall or where there is a risk of flooding. Secondly, lead flashing can help to reduce the risk of damp and mould by preventing water from entering the building. This can help to improve indoor air quality and create a healthier living environment for occupants.
There are many benefits of lead flashing. One of the main benefits is that it is a durable material that can withstand the elements and last for many years. Unlike other roofing materials, such as asphalt or felt, lead flashing is resistant to corrosion and does not degrade over time. This means that it requires very little maintenance and can provide long-lasting protection for a building.
Lead flashing is also a versatile material that can be easily formed to fit the contours of a roof. This means that it can be used in a wide range of applications and is suitable for both new build and renovation projects. In addition, lead flashing is a sustainable and environmentally friendly material that can be recycled at the end of its life.
If you are considering installing lead flashing on your property, there are many benefits to be gained. Not only will it provide long-lasting protection for your building, but it can also help to improve indoor air quality and create a healthier living environment. With its durability, versatility and sustainability, lead flashing is an excellent choice for any roofing project.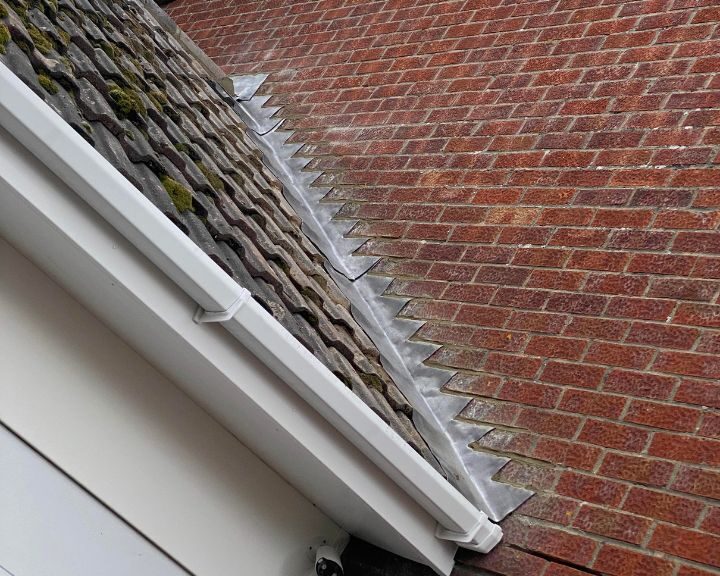 Frequently Asked Questions
Professional Lead Flashing Services Near Me
Looking for professional lead flashing services for your roofing needs? Look no further than Basingstoke Roofers. Our team of experienced professionals can provide you with high-quality lead flashing repair and installation services to keep your roof safe and secure.
We understand the importance of having a sturdy roof to protect your home or business, and that's why we use only the best materials and techniques for our lead flashing services. Whether you need repairs or a full installation, our team can provide you with a tailored solution that meets your specific needs.
We provide our lead flashing services in the following areas:
Aldershot

Andover

Bracknell

Crowthorne

Farnborough

Farnham

Fleet

Newbury

Reading

Thatcham

Winchester

Wokingham
To learn more about our lead flashing services or to request a quote, give us a call or fill out our enquiry form today. Our team is standing by to help you with all your roofing needs.