Professional Flat Roofing Services in Basingstoke, Hampshire
Flat Roofing Services in Basingstoke and Hampshire
Our flat roofing services in Basingstoke and Hampshire offer a comprehensive range of flat roof installation and repair services to both domestic and commercial customers. We understand the importance of having a reliable and functional flat roof that can withstand harsh weather conditions and protect your property for years to come. With years of experience and the latest tools and techniques, we guarantee a high-quality flat roofing service that meets your needs and specifications.
Our team of experts has extensive knowledge and experience in working with flat roofs, from installation to repair. We use advanced tools and techniques to ensure the job is done efficiently and effectively. Our flat roofing services cover all types of properties, from small residential properties to large commercial buildings.
Whether you need a new flat roof installation or a repair to an existing one, we are here to help. We offer a wide range of flat roofing solutions, including rubber roofing, fiberglass roofing, and traditional felt roofing. Our experts will work with you to choose the best flat roofing solution for your property, taking into consideration your budget, property type, and roofing requirements.
We are committed to providing our customers with the highest quality flat roofing services, which is why we have a team of experts on hand to ensure the process runs as smoothly as possible. Our team will work with you throughout the installation or repair process to keep you informed and ensure your satisfaction.
If you need a reliable flat roofing service in Basingstoke and Hampshire, look no further than Basingstoke Roofers. We offer a comprehensive range of flat roofing solutions that meet your needs and specifications, from installation to repair. Contact us today on the phone number or enquiry form provided to book our flat roofing services.
What are the Benefits of Flat Roofs?
Flat roofs offer a range of benefits that make them a popular choice for both residential and commercial properties. With speedy installation, flat roofs can be up and ready in a matter of days. They are also durable and versatile, with the ability to accommodate a range of designs and finishes. Cleaning and maintenance is a breeze due to the flat surface, while the cost-effective nature of flat roofs makes them a wise investment. Take a look below to discover the benefits of flat roofs.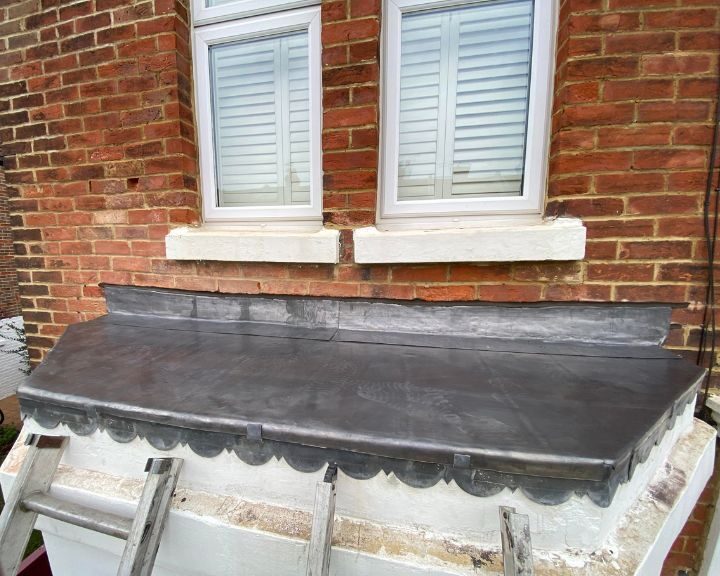 The Different Types of Flat Roofs
Flat roofs are a popular roofing solution for many homes and buildings. There are different types of flat roofs, and each type uses different materials to achieve durability and longevity. The four most common types of flat roofs are EPDM roofs, GRP roofs, single-ply roofs, and felt roofs. Each type has unique characteristics that make them suitable for different situations. Take a look below for a detailed overview of the different types of flat roofs.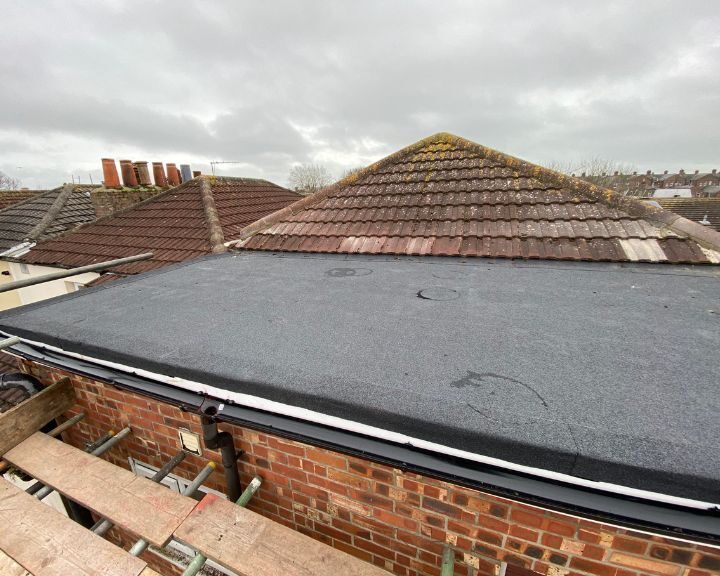 Frequently Asked Questions
Professional Flat Roofing Services Near Me
Basingstoke Roofers offers top-quality flat roofing repair and installation services for residential and commercial properties in and around Basingstoke. Our experienced and skilled team of professionals can help you with any roofing needs, from minor repairs to complete installations. We use the latest equipment and techniques to ensure the highest standards of workmanship and customer satisfaction.
We provide our services in the following areas:
Aldershot

Andover

Bracknell

Crowthorne

Farnborough

Farnham

Fleet

Newbury

Reading

Thatcham

Winchester

Wokingham
Whether you need a new flat roof installed, or your existing roof requires repairs, we are the team to call. We provide an efficient and reliable service, and we use only the best quality materials to ensure that your roof is durable and long-lasting. Our team is fully trained and insured, so you can rest assured that you are in safe hands.
We offer competitive pricing, and we work with our customers to ensure that they receive a tailored service that meets their specific needs and budget. We also provide free, no-obligation quotes for all our services, so you can get an accurate idea of the cost of your project upfront.
So, if you are looking for a professional and reliable flat roofing service in Basingstoke and surrounding areas, look no further than Basingstoke Roofers. Contact us today to schedule your appointment, or fill out the enquiry form on our website to get in touch with our team.